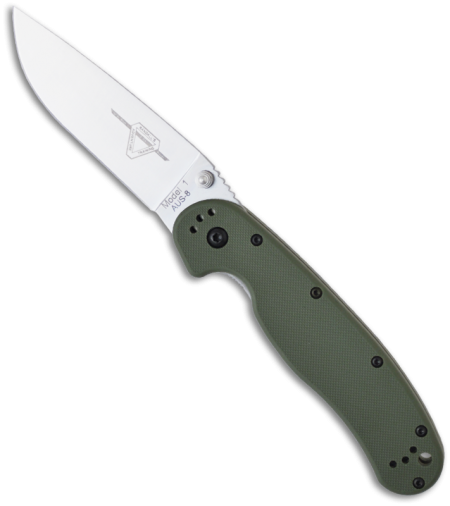 The Ontario RAT Model 1 is seriously an amazing knife. First and foremost, you can really great quality for an even better price with the RAT 1. No one wants to overpay for anything, and you get an amazing deal when you get the RAT 1.
The index finger groove gives you added control and security when you're using the knife, so it's really nice to use. The jimping also provides some nice control. It also has a nice all-purpose blade shape, so it's pretty versatile. The full-flat grind is also a nice feature.
The RAT 1 has thumb studs, an open-built steel linerlock frame, a four-way reversible pocket clip—what more can you really want in a pocket knife?
The RAT 1 is a great knife to bring on a camping trip or a hike, so get yourself an Ontario RAT Model 1 from Blade HQ and take it on your next adventure!