We've covered a fair few Kershaw knives lately, but before I move on to another brand, take a look at one more stellar Kershaw: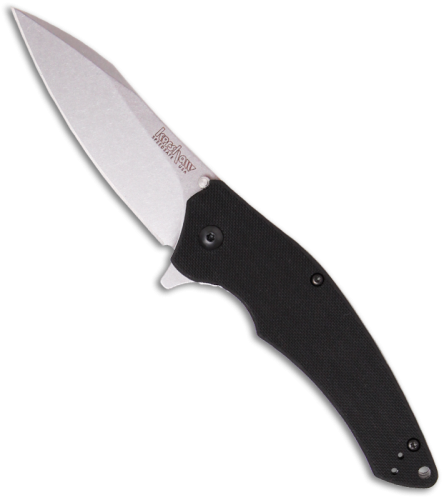 The Kershaw Turbulence is a great everyday carry with some flair. I'm a fan of the overall design of the knife; the handle has nice contours that flow right into the blade very smoothly and make the knife look like one solid object, rather than a blade and handle that have been connected together.
The Turbulance is 7.75 inches long overall and has a 3.25-inch blade, and it weighs 4.2 ounces. So, this definitely isn't the smallest blade out there, but it's not the largest, either. The handle sports G10 for excellent gripping, and the ergonomic shape of the handle means that you will be able to use the handle comfortably.
The Turbulence opens quickly with Kershaw's SpeedSafe assisted opening action, and it has a reversible pocket clip to make your life a little easier. It's also made in the USA, and like all Kershaw knives, it gives you great quality for an affordable price.
Get your Kershaw Turbulence at BladeHQ.com, or you can get it at our sister site, BladePlay.com!