If you're in tune with the knife world, then you know Blade Show just happened in Atlanta. There were quite a few new knives introduced for 2014 including the Kershaw Funxion: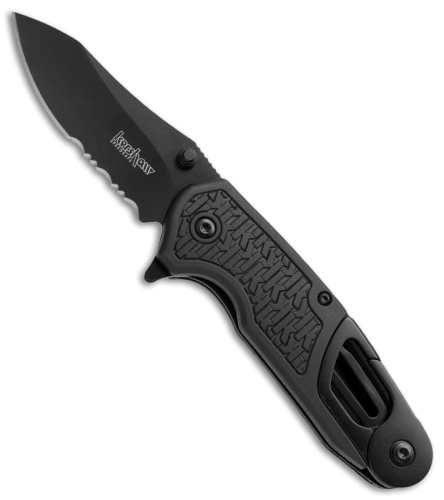 The Funxion is a pretty unique knife. The butt of the handle folds out like this: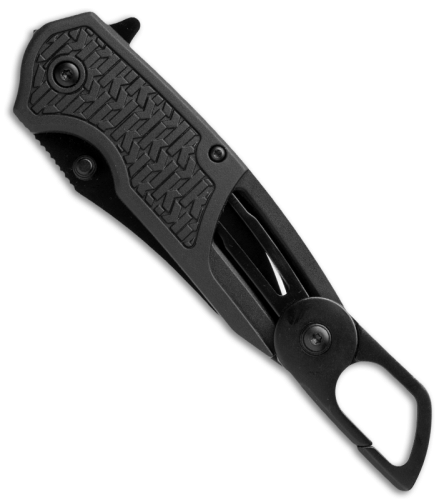 At the bottom of the handle is a locking carabiner clip and a belt/cord cutter with a hex wrench and bottle opener. The carabiner clip allows you to clip the knife on to your belt loop if you want, or even onto your backpack, camping pack, etc.
The knife opens with Kershaw's SpeedSafe opening system, and you can deploy the blade by using either the flipper or thumb studs. The overall length on this knife is 7.25 inches, and it weighs 5.8 ounces. The blade is made of 8Cr13Mov and it's a 3-inch, clip-point blade. The handle is made of aluminum with a rubber insert for a better grip. The Funxion has a liner lock and has a right hand, tip-up carry pocket clip.
The Funxion is great for everyday carry, and the extra tools in the handle make it even more functional. It also gives you a great value for the price, and it has excellent spring-assisted action.
Get your Kershaw Funxion and all your spring assisted knives at Blade HQ!