With BLADE Show just around the corner, it seemed appropriate to revisit the knife that won "Best Buy of the Year" at BLADE Show in 2013.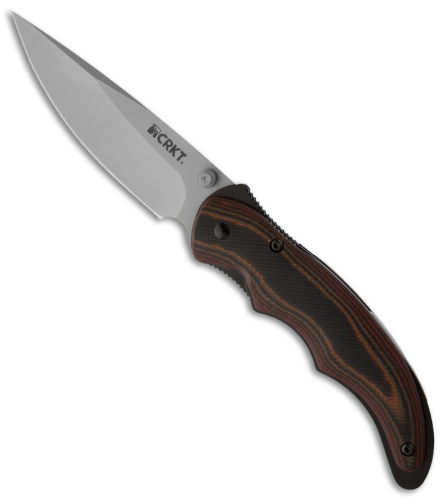 The CRKT Endorser won the title last year, and it's a pretty sweet blade. The Endorser is a folding knife that totals 7.31 inches in length and has a 3.18-inch 8Cr14MoV blade. The blade can be deployed with thumb studs and CRKT's OutBurst assisted opening system. With OutBurst, the blade only has to be nudged outward about 20-30 degrees before the system takes over and deploys the blade. The Endorser also has a Fire Safe thumb stud that will keep the blade in the locked position until you're ready to deploy the blade.
The handle on the Endorser has black and brown G-10, and it's contoured nicely to fit comfortably in hand. The knife has a nice liner lock and weighs just 3.15 ounces, making it an excellent everyday carry knife.
This is one spring assist that you've got to add to your collection. It's compact and very affordable! Get your CRKT Endorser at Blade HQ!